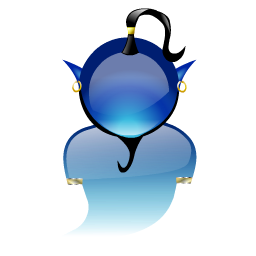 HomeGenie is the open source, programmable, home automation server for smart connected devices and applications.
Designed on a multi-standard basis, HomeGenie can interface to various devices such as X10, Insteon, Z-Wave, Philips Hue, UPnP/DLNA, RFXCom, KNX, communicate with external web services and integrate all of this into a common automation environment. So even if based on different standards, inside HomeGenie, all "modules" can be controlled and automated to work all together.
With a modern built-in web user interface, HomeGenie can be enjoyed from any PC, smartphone or tablet.
MySensors is supported through the Ethernet Gateway and Serial Gateway
Homepage Plugin and Install Instructions Support Forum
Features
UPnP/DLNA - Control UPnP Lights, Media Servers and Media Receivers. Play music, images and videos from any media server to your TV, Speaker, PC and mobile device.
Lighting Scenarios - Create scenarios with your finger tips and shape you home intelligence with no limits by creating advanced control/interaction logic using the built-in Program Editor.
Voice Control - Talk to it from your PC or mobile device. HomeGenie is capable of understanding natural speech language to activate scenarios and control devices.
IR/RF Control - You can also use an IR or RF remote control as a quick shortcut for activating scenarios and control devices. HomeGenie can be programmed as an IR gateway.
Statistics - Analyse data from sensors and external services: luminance, temperature, humidity, wind, rain, energy consumption and other parameters. Optimise costs and usage.
Program Editor - Use your favourite language for integrating new devices and services. The built-in Program Editor supports Javascript, Phyton, Ruby and C# right out of the box.
Widget Editor - Customise the user interface by adding new components or modifying existing ones. The built-in Widget Editor let you extend the Web UI by using HTML and Javascript.
Extensible API - Take interoperability to the next level. Whenever built-in APIs are not enough, HomeGenie offers an easy way for extending them by using the included Helper Classes.