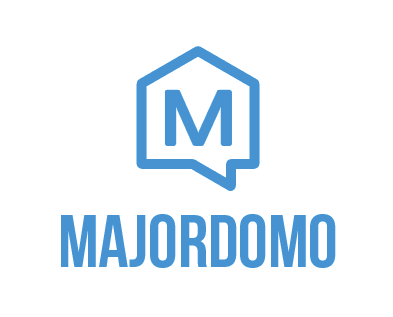 MajorDoMo (Major Domestic Module) is an open-source home automation platform aimed to be used in multi-protocol and multi-services environment.
It is based on a web-technologies stack and ready to be delivered to any modern device. Flexible in configuration with OOP paradigm used to set up automation rules and scripts.
MySensors is supported through the Serial Gateway, Ethernet Gateway and MQTT Gateway
Homepage Online Demo Support Forum
Features
Easy to install.
Cross-platform (Linux/Windows).
Free for personal and/or commercial usage.
Hardware support (MQTT, ZWave, 1-wire, ModBus, SNMP, Ethernet).
Multi-lingual interface.
Flexible API.
Web-based interfaces for any device.
GPS-tracking and geofence support.
Voice notifications and speech recognition with Android client application.
Push notifications using Pushbullet.
3rd party services/web-sites integration.
Multimedia control.
Advanced security model.
Learn and Share with Connect web-site.
CloudSync (access from anywhere).
One-click update.
Web-technologies in place (PHP/HTML5/CSS).
Classes/Objects/Properties/Methods.
Scripting with PHP and/or Blockly.
Advanced debug and self-diagnostics.
Plugins market.